April 28, 2011
April 27, 2011
New Chad ✌
It was a grey autumn Manchester night when we first saw Chad Valley at ITC last year - it was good then, but check how much better it sounds now in the SUN! Check out his new track.
Chad Valley - Equatorial Ultravox - 05 Fast Challenges by CASCINE
▲
April 26, 2011
Mega. Steeze.
Rizzle. Kicks.
☝
April 26, 2011
I See Shells
Listen to Shells. This song Pastels is probably along the lines of what your looking for after that long weekend. 
▲
April 21, 2011
The Next Juice
We drank mango rubicon and this happened….
Marriage - Gold Panda
Frank Ocean - Strawberry Swing
Toddla T - Take It Back
Paper Crows - Stand Alight 
Caribou - Sun (Midland Remix)
Jacques Green - The Look (Koreless Remix)
Jacques Green - Another Girl
Ghostpoet - Survive It (Koreless Remix)
Pepita - Vadoinmessico
Justin Timberlake - Like I Love You
April 21, 2011
New Toddla T video.
Suicide. (In a good way)
▲
April 20, 2011
April 18, 2011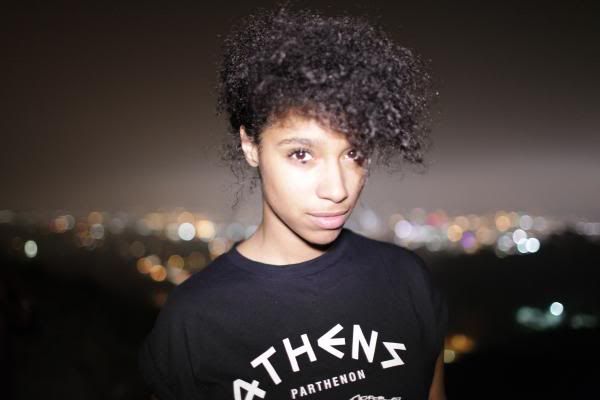 This is Lianne La Harvas - listen to this soulful cover she did of Final Form by Everything Everything and i promise you will be in Love.
♥
April 15, 2011
Today's Juice
Feeling Fresh from drinking this VitaCoco
▲
This Juicebox#1 Playlist  is best served with COCO JUICE
Lykke Li - Sadness is a Blessing (Gold Panda Remix)
Hollie Cook - Milk & Honey (Moodyboyz Remix)
John Legend - Rolling In The Deep (Adele Cover)
Love U UP - Two Inch Punch
Stateless - Ariel (Midland Remix)
Blue Truth - Jamie S-woon
Ivory - Troumaca
SBTRKT & Sampha - Evening Glow
Good Night Good Morning - Beth Ditto
Songs For Women - Frank Ocean 
The Moon and Sky (Remix feat Jay-Z) - Sade
April 13, 2011
To Kill A Kings' Homemade video for their B Side - cover of Maps by Yeah Yeah Yeahs.
Lovely.
▲